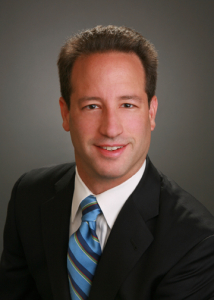 Shawn R. Klein, M.D. is an American Board of Ophthalmology Certified surgeon who specializes in pterygium removal. Dr. Klein, along with Dr. Scannapiego, have spent years perfecting their IsoWhiteTM pterygium surgery. Dr. Klein has performed thousands of these surgeries and his practice has one of the largest volumes of pterygium surgery in America.
Dr. Klein operates on patients from all over the world including Europe, Central and South America, the Middle East and Australia.
Dr. Klein grew up in Livingston, NJ. He was graduated cum laude from the University of Pennsylvania. He received his Doctorate of Medicine at Robert Wood Johnson Medical School (now "Rutgers") in New Brunswick, NJ where he was a member of the prestigious Alpha Omega Alpha Honors Society. He went on to complete his medical internship at Saint Vincents Hospital in Manhattan which was followed by his ophthalmology residency at New Jersey Medical School in Newark, NJ. Dr. Klein further specialized as the Fellow of Cornea and Refractive Surgery at Rush University Medical Center in Chicago, IL. Currently, he teaches as a Clinical Assistant Professor at Rutgers Medical School, where he helps to train our future Ophthalmologists.
Dr. Klein has presented his research on many different ophthalmic topics at international meetings and his works are published numerous times in the medical literature. He has been invited to speak at national forums as a panel expert for his LASIK and Wavefront technology experience and he was recently an invited speaker at the World Cornea Congress in Washington, DC.
Dr. Klein has been an active member of a number of professional medical organizations including:
– Association for Research in Vision and Ophthalmology
– American Academy of Ophthalmology
– International Society of Refractive Surgery
– American Society of Cataract & Refractive Surgeons
– Cornea Society
As a doctor who is devoted to his patients, Dr. Klein takes the time to sit with each of his patients to explain all aspects of your condition, including how surgery may or may not be the best choice for you. Dr. Klein will answer all of your questions, and you will never feel rushed.
Dr. Klein is one of New Jersey/New York's very few Cornea-fellowship trained LASIK surgeons who routinely performs complex cataract and multi-focal implant surgeries. If you are interested in LASIK or advanced laser cataract surgery – please see Dr. Klein's other webpage at www.EyesByKlein.com

CONVENIENTLY LOCATED IN THE NEW YORK/NEW JERSEY AREA
Medical Arts Building
230 W. Jersey Street, Suite 201,
Elizabeth, NJ 07202
Ph: (908) 289-1166
619 River Dr.
Elmwood Park, NJ 07407
Ph: (201) 703-2900
"Before surgery my eye was red and bothering me all the time. I felt like everyone was looking at my eye. Now, thanks to Dr. Klein, my eye is white and I feel great!"